Hurdles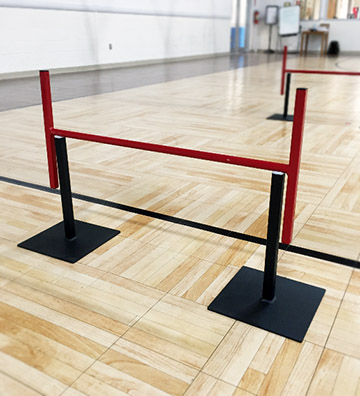 One set of Hurdles includes 2 stands and 1 hurdle bar. Most tests use 2 sets of hurdles, some use 3 sets.
The hurdles are counter-weighted to help stability and facilitate easy replacement onto the stands if they are knocked off by test participants.
Standard height is 18".
Very Helpful!
The opportunity to practice for the POPAT was incredibly valuable - I went 3 times! I can't imagine trying to do the test without the familiarity and comfort provided by my practice sessions at LEPAT. I barely passed the POPAT during my first session with LEPAT, and through practice I was able to lower my time by a full 30 seconds!
Your advice and tips were very helpful in helping me to improve my time! Thanks!
~ Jon L. (Nov., 2010)