Hurdles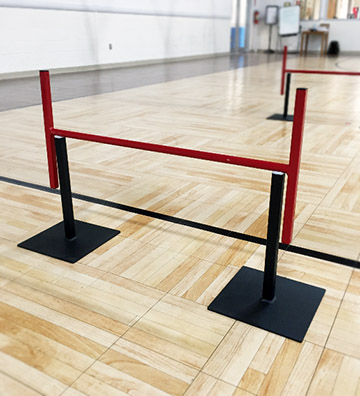 One set of Hurdles includes 2 stands and 1 hurdle bar. Most tests use 2 sets of hurdles, some use 3 sets.
The hurdles are counter-weighted to help stability and facilitate easy replacement onto the stands if they are knocked off by test participants.
Standard height is 18".
"Thank you for helping me achieve a better score (COPAT). I'll be back for the PARE soon!"
Isaac B. (Feb. 2016)