Hurdles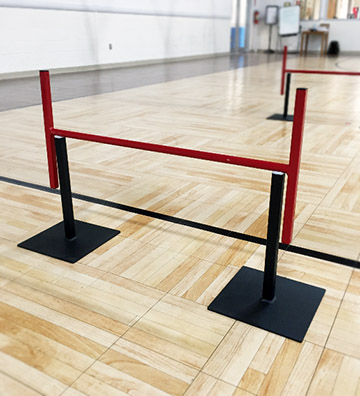 One set of Hurdles includes 2 stands and 1 hurdle bar. Most tests use 2 sets of hurdles, some use 3 sets.
The hurdles are counter-weighted to help stability and facilitate easy replacement onto the stands if they are knocked off by test participants.
Standard height is 18".
"I would like to thank "LEPAT" for helping me substantially through the process of getting a great time on the official PARE test. The practice session that I attended earlier was a huge plus in providing me tips and areas I needed to improve upon. The Instructor was clear, professional and the coaching throughout was outstanding."
Rob B. (May 2015)