Equipment Cart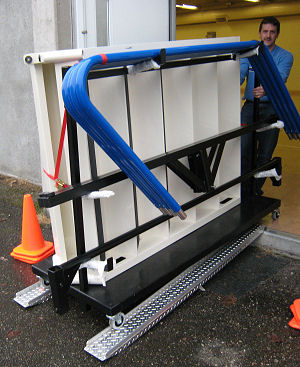 Designed to store and transport PTM products.
Uniquely designed and engineered to carry all (except the Physical Control Simulator) the equipment used within the Law Enforcement Officers PAT) and other ancillary equipment (cones, mats, etc.).
The design of the equipment cart will allow the equipment to be stored and moved efficiently to and from testing locations.
Fits through most standard doorways (e.g. 32" X 76").
"I would like to thank "LEPAT" for helping me substantially through the process of getting a great time on the official PARE test. The practice session that I attended earlier was a huge plus in providing me tips and areas I needed to improve upon. The Instructor was clear, professional and the coaching throughout was outstanding."
Rob B. (May 2015)