Height-Adjustable Vault Rail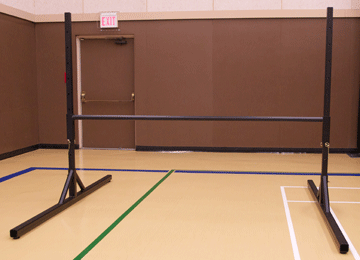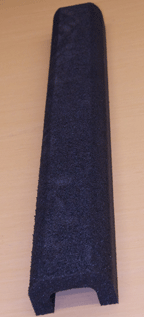 The Height-Adjustable Vault Rail is another of the required components in many standardized physical ability tests. Used to measure a person's ability to jump over a predetermined height, the Vault Rail spans 8' horizontally and is easily height-adjustable from 2' - 6'. Most tests utilize a 3' rail height to simulate the height of a standard fence. There are 5 pieces to the Vault Rail: 2 base pieces, 2 upright posts, and 1 cross bar. It is deigned to be easily set up and taken down by one person.
The Vault Rail Safety Bumper Pads are recommended for this product to help prevent injury, and fit over the steel base pieces.
This product can be stored and moved easily on our Equipment Cart, which will also hold the stairs and railings.
Accessories: A Solid Wall Attachment and a Chain Link Fence attachment can also be purchased with the Wall Panel attachments.
"As a correctional officer transferring to another department I could not have passed my physical without LEPAT. You were beyond helpful, and the feedback I received was invaluable. LEPAT is an extremely professional, and well run program. I will be recommending LEPAT to any of my friends moving on into a law enforcement capacity without question. Thank you again for everything you do, you TRULY gave me the edge I needed to move forward in the application process."
Sheldon H. (Feb. 2016)