Height-Adjustable Vault Rail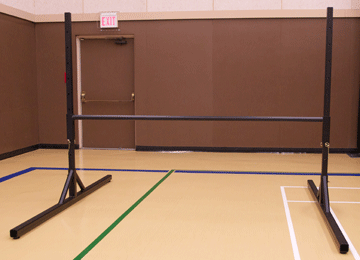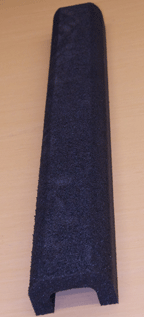 The Height-Adjustable Vault Rail is another of the required components in many standardized physical ability tests. Used to measure a person's ability to jump over a predetermined height, the Vault Rail spans 8' horizontally and is easily height-adjustable from 2' - 6'. Most tests utilize a 3' rail height to simulate the height of a standard fence. There are 5 pieces to the Vault Rail: 2 base pieces, 2 upright posts, and 1 cross bar. It is deigned to be easily set up and taken down by one person.
The Vault Rail Safety Bumper Pads are recommended for this product to help prevent injury, and fit over the steel base pieces.
This product can be stored and moved easily on our Equipment Cart, which will also hold the stairs and railings.
Accessories: A Solid Wall Attachment and a Chain Link Fence attachment can also be purchased with the Wall Panel attachments.
"Just wanted to say thank you for the experience today. It was great to run the PARE and I appreciated the feedback and identifying the areas I need to focus on. I am incredibly motivated to get into law enforcement and this experience reinforced for me that I can absolutely do it. I will see you soon for another practice run."
David B. (May 2015)