Hurdles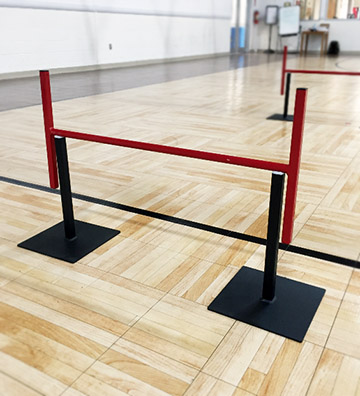 One set of Hurdles includes 2 stands and 1 hurdle bar. Most tests use 2 sets of hurdles, some use 3 sets.
The hurdles are counter-weighted to help stability and facilitate easy replacement onto the stands if they are knocked off by test participants.
Standard height is 18".
"Just wanted to say thank you for the experience today. It was great to run the PARE and I appreciated the feedback and identifying the areas I need to focus on. I am incredibly motivated to get into law enforcement and this experience reinforced for me that I can absolutely do it. I will see you soon for another practice run."
David B. (May 2015)