Hurdles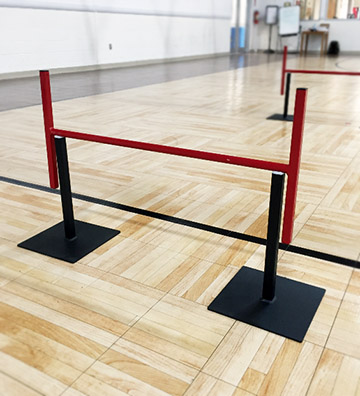 One set of Hurdles includes 2 stands and 1 hurdle bar. Most tests use 2 sets of hurdles, some use 3 sets.
The hurdles are counter-weighted to help stability and facilitate easy replacement onto the stands if they are knocked off by test participants.
Standard height is 18".
"As a correctional officer transferring to another department I could not have passed my physical without LEPAT. You were beyond helpful, and the feedback I received was invaluable. LEPAT is an extremely professional, and well run program. I will be recommending LEPAT to any of my friends moving on into a law enforcement capacity without question. Thank you again for everything you do, you TRULY gave me the edge I needed to move forward in the application process."
Sheldon H. (Feb. 2016)