Portable Balance Beam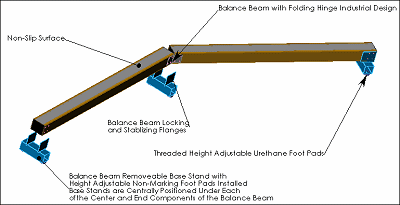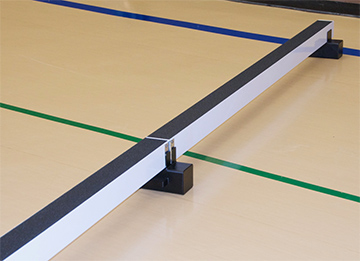 The portable and light-weight Balance Beam is solid and sturdy, and comes with a non-slip surface.
The beam folds in the center which makes storage and portability easy.
It sits on 3 base pieces (included), and comes with a handy carrying strap.
Available in widths of 4" and 6", and in lengths of 15' and 16'. Customizable upon request.
This was money well spent. The value of knowing how to do these tests before you do it in front of an actual recruiter is well worth it. It saved me a lot of embarassment. I found out I needed more conditioning before doing it for real. Thanks!
~ Janice L. May '07