Portable Balance Beam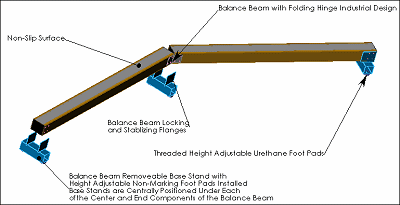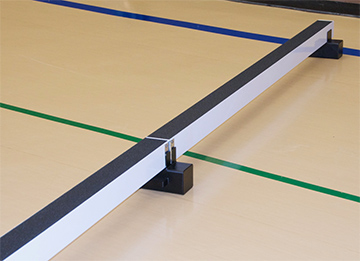 The portable and light-weight Balance Beam is solid and sturdy, and comes with a non-slip surface.
The beam folds in the center which makes storage and portability easy.
It sits on 3 base pieces (included), and comes with a handy carrying strap.
Available in widths of 4" and 6", and in lengths of 15' and 16'. Customizable upon request.
"As a correctional officer transferring to another department I could not have passed my physical without LEPAT. You were beyond helpful, and the feedback I received was invaluable. LEPAT is an extremely professional, and well run program. I will be recommending LEPAT to any of my friends moving on into a law enforcement capacity without question. Thank you again for everything you do, you TRULY gave me the edge I needed to move forward in the application process."
Sheldon H. (Feb. 2016)