Portable Balance Beam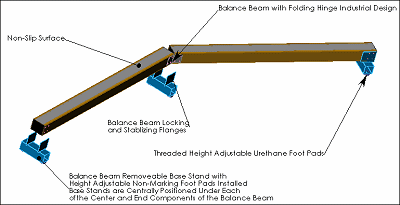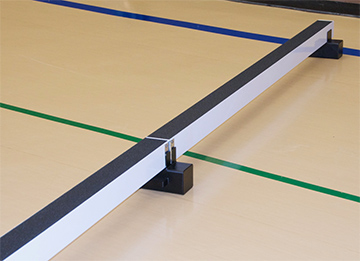 The portable and light-weight Balance Beam is solid and sturdy, and comes with a non-slip surface.
The beam folds in the center which makes storage and portability easy.
It sits on 3 base pieces (included), and comes with a handy carrying strap.
Available in widths of 4" and 6", and in lengths of 15' and 16'. Customizable upon request.
"I would like to thank "LEPAT" for helping me substantially through the process of getting a great time on the official PARE test. The practice session that I attended earlier was a huge plus in providing me tips and areas I needed to improve upon. The Instructor was clear, professional and the coaching throughout was outstanding."
Rob B. (May 2015)